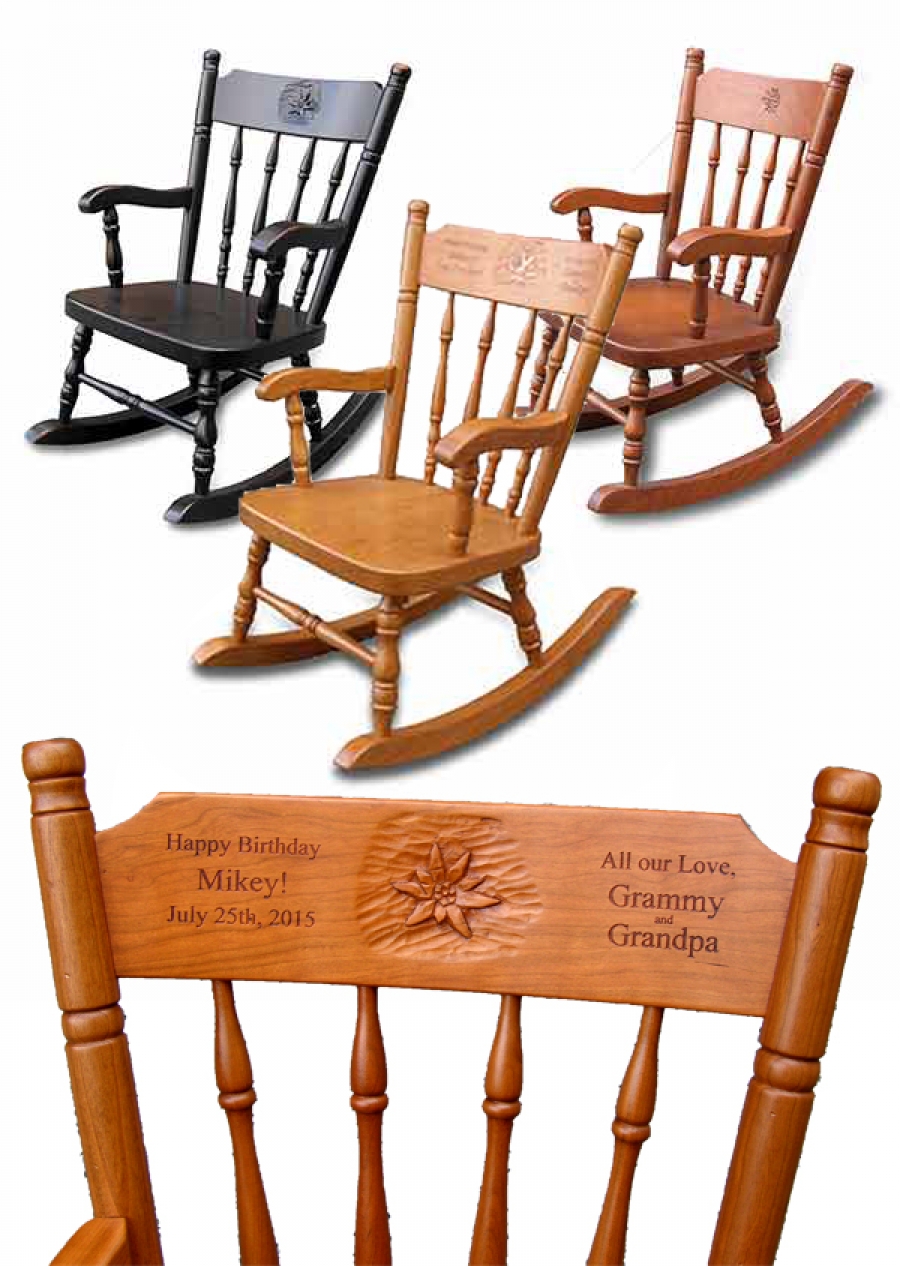 Child's Rocking Chairs
Great Gift for Birthdays and Holidays!
Made with the same solid hardwoods and superior Amish craftsmanship that our customers have come to expect. The Edelholz Child's Rocker presents you with a fresh – and definitely unique – gift opportunity!
This is an heirloom quality gift that should be a part of your family's history and lore for generations. As with all of our chairs, it's hand engraved with the Edelholz flower and you can have it personalized as you wish.
Edelholz Child's Rocker
Give the Gift of Love
From the Hardwood Forests of Pennsylvania®
Made in PA
Handcrafted by Amish Woodworkers
Made entirely of solid PA Cherry Hardwood
Comes in Cherry and Ebony Sain Finish
Personalized hand carved with the Edelholz Flower
Personalized with child's name and gift giver
Local delivery or pickup
Comes fully assembled  
Allow 6 weeks for delivery
$299.00