Everyday Cutting Boards
Our everday boards are for exactly what their name implies, everyday use. We have three faces to choose from. You can choose your favorite face to decorate your kitchen and use the back side for your daily slicing needs. Made with solid Pennsylvania cherry, they are sure to add beauty to any kitchen.
Can be personalized with family name or company logo. Call or email us for details.
Size: 8″w x 12″l x 1″
Weight: 7 lbs
Cherry
$19.95 (including shipping and handling)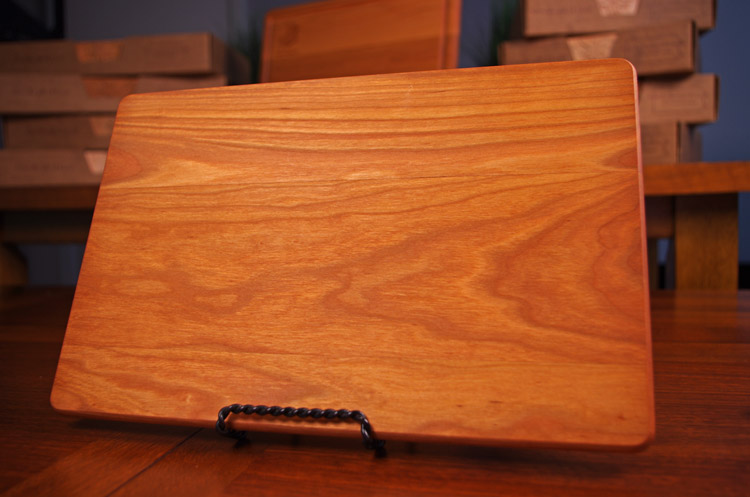 Bon Appetit
$24.95 (including shipping and handling)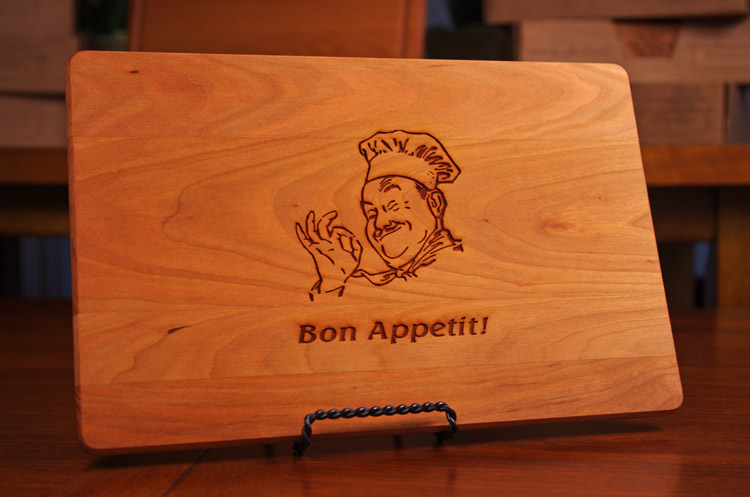 Kiss the Cook
$24.95 (including shipping and handling)