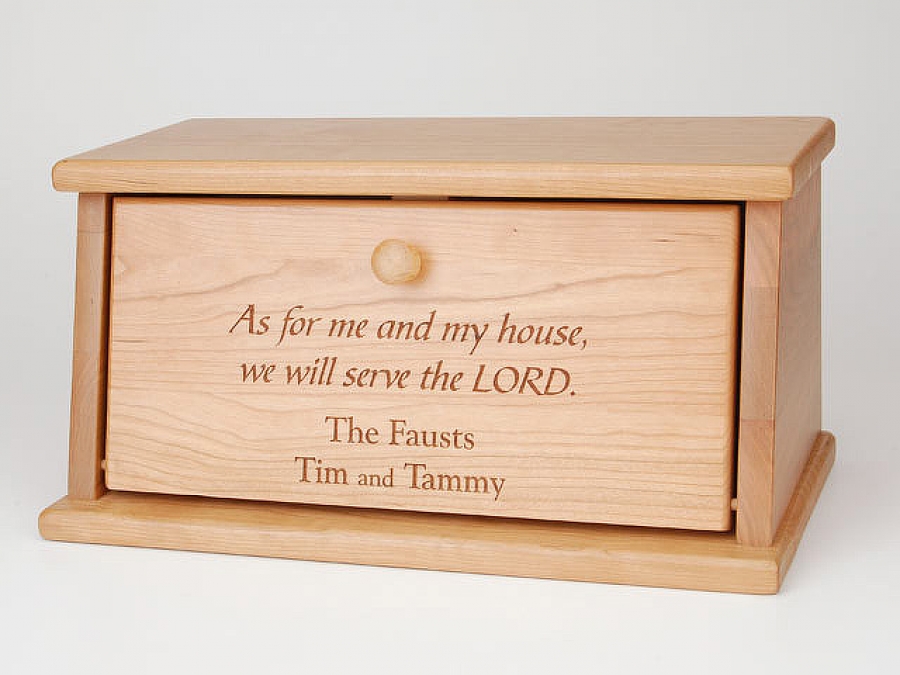 Bread Boxes
Remember when you were little and going to your grandparents' house for dinner? Everyone would congregate around the kitchen in anticipation of that hearty spread on the dinner table. Our bread boxes, with our largest hand carved Edelweiss flower, will bring back some of those fond kitchen memories. Made from Pennsylvania hardwoods, these bread boxes will add beauty to your kitchen.
Can be personalized with family name or company logo. Call or email us for details.
Size: 17″w x 9″d x 9″h
Weight: 11lbs.
Cherry
$99.00 (including shipping and handling)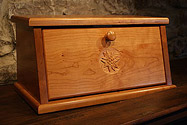 Black Walnut
$99.00 (including shipping and handling)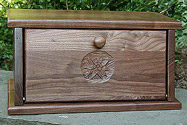 Personalized Cherry
$109.00 (including shipping and handling)