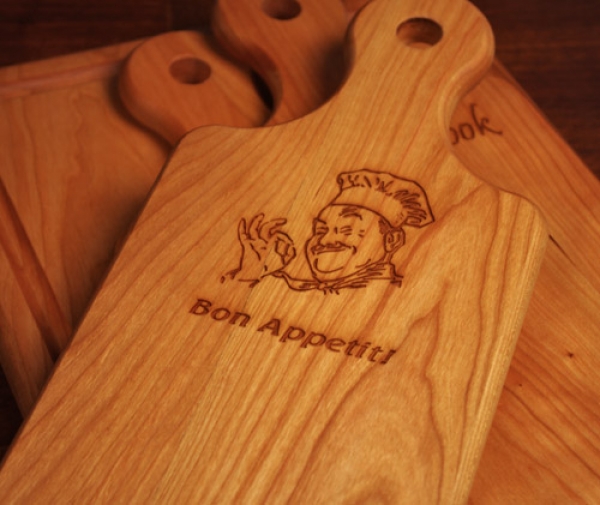 Bread Boards
Our Artisan Breadboards are a great way to decorate your kitchen with a piece of functional art. Our breadboards are our only boards designed to hang on the wall. They come with their own black hook and two screws so that you can mount it in that empty spot on your kitchen wall. We designed these to serve as a bread board but because of its handy handle they are also great for passing around while your guests take pieces of cheese, bologna, salami, or your favorite treat. Made from solid Pennsylvania cherry we give them a distressing so that they appear centuries old.
Can be personalized with family name or company logo. Call or email us for details.
Size: 6″w x 20″l x 1″
Weight: 3 lbs.
Cherry
$34.95 (including shipping and handling)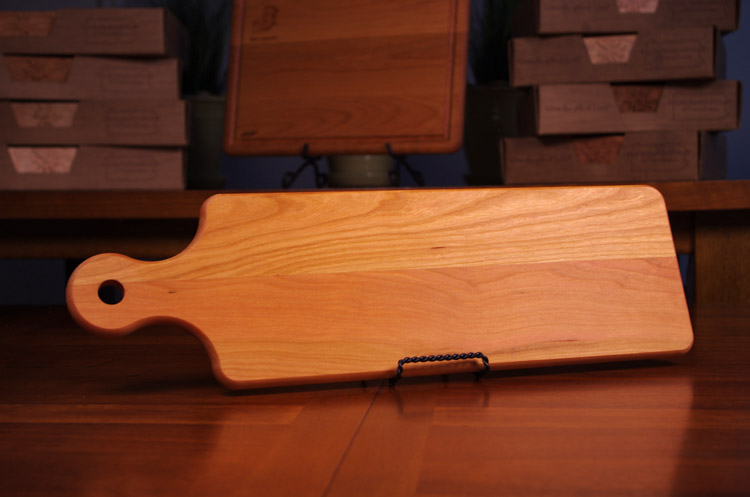 Bon Appetit
$39.95 (including shipping and handling)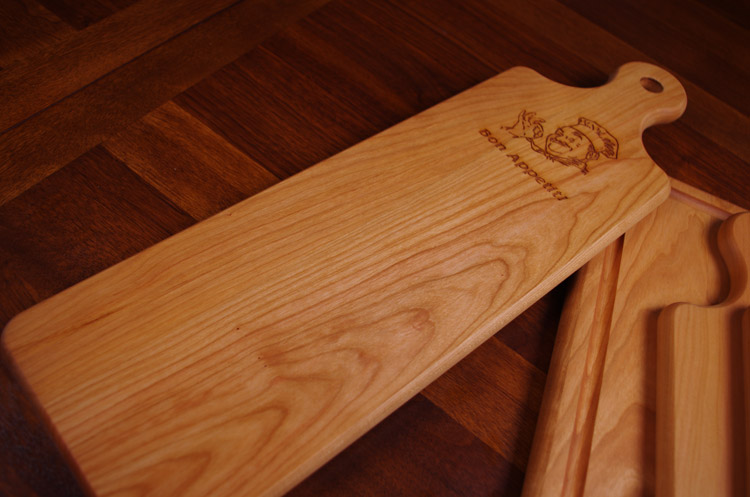 Kiss the Cook
$39.95 (including shipping and handling)